I live back in the hills of Arkansas. I have 10 acres that I have been blessed with.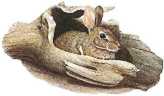 Critters: I have Rabbits lots of them. We are having rabbits almost every day now, 8 at a time. My son & I are working on a way to make that 12.
Ducks, Just had 8 hatch this last weeks. A Dog (that thinks she is one of us) & to tell you the truth she is. Critters everywhere...

2 minature horses that I love. Little One is a new colt just born and sassy as they come. He has been a joy to watch.

Guineas 6 of these noisy things but they are good for the preditors, they keep all of them away. Chickens got so many now I am selling eggs by the day, have beautiful hens.
The male duck thinks they are his girlfiends so I have to keep him penned up, its either that or beat the male. I hate doing that. Everytime one of them cackles of he runs to see what the matter is. I have one sick duck I tell you!
I have peaches, pears, apples, cherry, plum, persimmon, berries, everything this country girl can use. Yes, I am a homesteader and love it. The country life may not be for everyone but I enjoy the simple things in life and country living suits me perfectly.
Be sure to visit me on the Country Life Forum. We gather each morning for coffee or tea and share the joys and set-backs of country living. Old-fashioned recipes, Victorian Tea by the fireside, how to make or save extra money at home, frugal tips and ideas, and a friendly place to visit.

Hope to see you there real soon!
Frugal & Country Links
Lost Lore & Forgotten Crafts
Old-Fashioned Life & Lost Skills & Friendship
Be Sure To Visit Often!!
Miniature Horses Online
Homesteading Topics
Articles On Frugal Living
This Plan Works!
Tips On Saving Money
Recipes For Making Household Products
Free Products & Samples


Some Graphics Thanks To:
Musen at KW Graphics, Barn
Lalla's Graphics, Ducks
Just Jane, Egg Sign